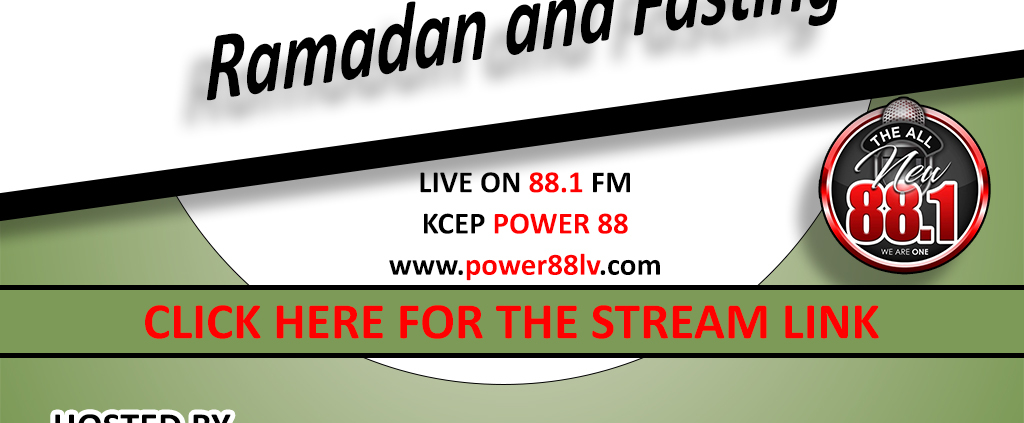 The Radio Talk Show series presented by Silver Sage Foundation and Hosted by Imam Mujahid Ramadan continued with the 5th episode aired on April 3rd, 2021. The broadcast was provided by 88.1 Power LV as usual.
In this episode, the discussion revolved around the upcoming month of Ramadan and fasting. Ramadan's guests were Dr. Dood Hyer, Amr Hosny, and Imam Abdel J. Nuriddin PhD. In the 1-hour long show, the guests talked about the importance of fasting and the spirit of Ramadan.
It was a remarkable discussion to learn that all of the major religions practice fasting a different ways. The speakers emphasized on the health benefits of fasting. It was also noted how fasting brings a person closer to God. It was also stated that fasting is a helpful activity to encourage people to pay attention on charitable efforts as it allows one to feel the sense of hunger properly.
We would to thank Imam Ramadan and his valued guests for this thought provoking discussion. Also special thanks to KCEP Power LV 88.1 for allowing us to broadcast these series on their platform.
Stay tuned for the next month's episode by subscribing to our social media channels.
https://silversagefoundation.org/wp-content/uploads/2021/04/RadioShow_April3rd_ins.jpg
1448
1024
jziyaberk
https://silversagefoundation.org/wp-content/uploads/2020/05/Website_Banner2-300x138.png
jziyaberk
2021-04-08 16:28:03
2021-04-08 16:28:08
Radio Show - The Month of Ramadan and Fasting